**Disclaimer! This post is my political rant of the week. I'm going to lay out my disdain for Barack Obama and the "left" in general. So you know, read at your own risk. And as a qualifier, I don't hate people that are liberal, I just don't agree at all with their political belief system. I happen to have many liberal friends that I admire and associate with on a regular basis. However, this topic causes me to verbalize myself in a hateful manner. Just don't take it personally.**
Fortunately, since I'm not the greatest at expressing my thoughts and ideas, I've found other people who can get the point across a lot quicker than I can.

Thomas Sowell
"No doubt it is only a matter of time before there is a black president...The issue is whether we want to reach that landmark so badly that we are willing to overlook how questionably that landmark is reached."
Some people, such as John Kerry, are only voting for Obama strictly because he is black (but remember how he is technically only half black?)
Good reasoning, Senator!
Barack the Communist
Obama wants to give us free health care, benefits up the ying yang, lower gas, free school, free food, hope, change, passion, etc. He's so very moving, you know.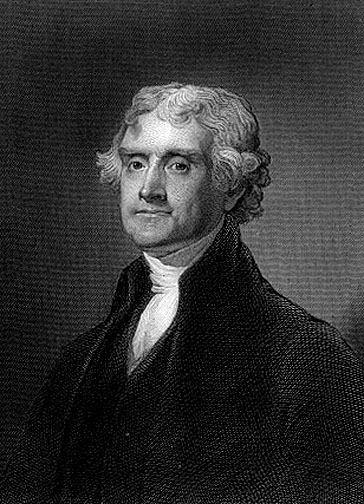 Thomas Jefferson once said, "the government that has the power to give you everything you want also has the power to take everything you have from you."
But you know, good ole' Barack only cares about the safety and well-being of everyone. He wants everyone to be happy and flourish! And when he talks, you know, don't you get that tingling feeling in your leg? Last week in Portland, Barack attracted the largest crowd he's ever drawn. All to say this:
"We can't drive our SUVs and eat as much as we want and keep our homes on 72 degrees at all times and then just expect that other countries are going to say OK."
Wait, since when do I care what other countries think? Since when does America start taking orders from "other countries." Was it sometime after no one helped us with Katrina, or before we gave millions of dollars in food and aid to all the other foreign natural disasters in a time of war (a war in which few countries are helping us with.) And speaking of that war, why do we have to follow UN regs anyways? Did you know our soldiers can't shoot unless their being shot upon? Look at what that's costing us.
And people complain that the Patriot Act (it's stopped a few major terror threats since it's been enacted) and FICA (let's the CIA, without a warrant, listen in on phone calls between foreign countries that are merely -routed- through the US) are unconstitutional. This is straight up liberty theft.
We're America, I think we deserve our liberty and our sovereignty, Mr. Obama.
Barack the Baby Killer
I know there are medical reasons for getting an abortion. In fact, there are 2 medical reasons for getting an abortion. One is a very rare condition in which the fetus (which by the way, means 'little child' in Latin) grows outside of the womb, like in the falopian tube. Obviously the baby cannot grow or survive there. The body normally would do an -'auto' abort, but the fetus would still have to be removed from the tube, so as not to mess up a woman's reproductive organs. The second medical reason for an abortion is easier to predict, easier to identify, and easier to take care of. It basically entails the mother having extremely high blood pressure during pregnancy. Basically, unless it is taken care of in the first trimester, the mother is screwed. If she does a late abortion, or a partial birth abortion, she is just as much at risk as she would be if she just had a c-section.
So here's the thing: while there are TWO reasons to have a 1st trimester abortion, there is NO REASON to have a 2nd or 3rd trimester abortion. If there is a 'malfunction' in the productive stages of a pregnancy, your body will naturally cause you to have a miscarriage. This could potentially happen as late as the 2nd or 3rd trimester.
Now why am I so anti 2nd and 3rd Trimester abortion, you ask? Because it is literally murder. There is no if's, and's, or but's about it. A common procedure performed at 8 months (mind you, many children are born healthy at 8 months) is being widely accepted these days, and it disgusts me. It's called Incision D & E. The D and E stand for Dilation and Extraction. Look it up. You're lazy, so I'll tell you. The doctor dilates your cervix, which is a common thing to do, helps people birth faster, but instead of popping the baby out, they instead stick a knife up into the baby's brain , scrape the brain out, and then vacuum the baby out into a garbage sack. Why is this legal? Hey, it's the woman's body, right? I mean, if she doesn't want to be pregnant for another month, why should she, right?
By the way, Obama is pro partial birth abortion, which uses exactly the means in which I just described. Oh, also, he voted against legislation that would allow doctors to try to save the life of a surviving child of a botched abortion.
Barack the Liar
Obama likes to twist words and flip flop his stance according to the latest research and polls, NOT from actual experience or anything.
For example:
"If Iran ever tried to pose a serious threat to us, they wouldn't stand a chance."
5 days later:
"Iran is a grave threat. It has an illicit nuclear program. It supports terrorism across the region and militias in Iraq. It threatens Israel's existence. It denies the Holocaust."
Funny, because just after that, President Bush said the following:
"Some seem to believe that we should negotiate with the terrorists and radicals, as if some ingenious argument will persuade them they have been wrong all along. We have heard this foolish delusion before. As Nazi tanks crossed into Poland in 1939, an American senator declared: "Lord, if I could only have talked to Hitler, all this might have been avoided." We have an obligation to call this what it is -- the false comfort of appeasement, which has been repeatedly discredited by history."
And now Obama is back to saying that talks really do work. But this isn't the only topic that Obama likes to twist.
On our Iraq timeline, McCain said we'd be there for:
"Maybe a hundred [years]. We've been in South Korea. We've been in Japan for 60 years. We've been in South Korea for 50 years or so. That'd be fine with me as long as Americans are not being injured or harmed or wounded or killed. Then it's fine with me."
Obama, spewing with "rank falsehood," then made several statements like this:
"[McCain] is basically running for a third Bush term. He wants to continue this war in Iraq maybe for another 100 years."
Obama 08--a new kind of politics!
Barack the friend
Via Daniel Flynn, I found Obama's
lovely assortment of friends
, advisers, and endorsers:
* Rabidly anti-Israel Columbia University professor Rashid Khalidi. The Obamas were regular dinner guests at Khalidi's Hyde Park home for years.
* Terrorist sympathizer Ali Abunimah, who runs the viciously anti-Israel web site Electronic Intifada.
* Unrepentant Weather Underground terrorists William Ayers and Bernadine Dohrn.
* Reverend Jeremiah Wright. What more needs to be said?
* Anti-Israel foreign policy adviser Samantha Power — fired after calling Hillary Clinton a "monster."
* Anti-Israel foreign policy adviser Robert Malley — fired when it was revealed he has been holding talks with Hamas.
* Hatem El-Hady, former official of the Hamas-linked charity Kindhearts, closed by the Justice Department. El-Hady's web page—with Michelle Obama listed as an opt-in "friend"—suddenly vanished from the Obama campaign site with no explanation, after being exposed by LGF and others.
Did I mention that not only does Obama support Hamas, but Hamas supports Obama!
Steve Gill
:
"Well, on the very day President Bush arrived in Israel to mark the nation's 60th anniversary and to renew his push for a Palestinian state as part of elusive Israeli-Palestinian peace process, Barack's buddies fired a rocket into an Israeli shopping mall. The mall was devastated, and 14 innocent civilians were seriously injured.
The Hamas endorsement of Obama is even more interesting when viewed against the backdrop of the group's aggressive promotion of violence among young Palestinians in Gaza and in the context of a recent Al-Jazeera story about how young Palestinians in Gaza have banded together to call American voters at random asking them to vote for Obama. Rockets by night, Obama phone banks by day?

The fact that receiving Hamas support does not appear to disturb Obama should worry us even more than the fact that terrorists see something in him that they really like.
"
Barack the Snob:
"You go into some of these small towns in Pennsylvania, and like a lot of small towns in the Midwest, the jobs have been gone now for 25 years and nothing's replaced them. And they fell through the Clinton Administration, and the Bush Administration, and each successive administration has said that somehow these communities are gonna regenerate and they have not. And it's not surprising then they get bitter, they cling to guns or religion or antipathy to people who aren't like them or anti-immigrant sentiment or anti-trade sentiment as a way to explain their frustrations."
So remember kids, don't vote for Obama, or anyone on the left side of the aisle this November. If you still don't understand, you should probably not be voting.